We are the Long Island Hurricanes
Scholastic Mountain Bike Program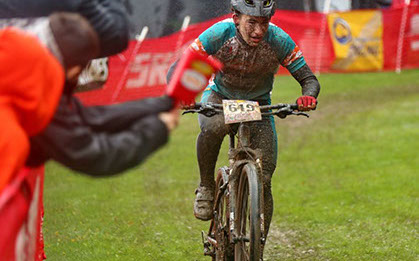 The Long Island Hurricanes youth mountain bike program, in its third year, is dedicated to provide competitive mountain biking programs for students in Nassau County. Through our parent organization NY Interscholastic League and affiliated with NICA (National Interscholastic Cycling Association); along with the cooperation of local race organizers, our partners, and our sponsors, we are able to provide a high quality mountain bike racing experience. Regardless of ability level, the New York League is committed to providing a positive experience for all student-athletes.
The Long Island Hurricanes and the NY High School Cycling League are committed to teaching safe riding practices and share our love of the sport, as we encourage our children to develop lifelong fitness habits, in a fun and exhilarating manner. We believe forming scholastic teams is the best way for students to learn how to ride safely. While some may go on to National level competition, all will have fun, develop fitness and learn skills and life lessons that will stay with them forever. Our goal is have fun, make friends, build esteem and educate.
MIDDLE SCHOOL AND HIGH SCHOOL KIDS LEARN, COMPETE AND HAVE FUN MOUNTAIN BIKING IN SAFETY CONTROLLED ENVIRONMENT
Our Lead Coach is a former FDNY EMT, with advanced lifesaving experience. He is trained in wilderness first aid and has been a Nationally Ranked Competitive Road Cyclist. He has been mountain biking since 1986 and most importantly a father of an 11 year old boy with an interest in mountain biking. Our assistant coaches are trained in first aid/cpr, and are experienced mountain bikers and include professional educators.
To learn safe riding techniques join our next rider clinic. For up to date news and info join our e-mail list, or send an e-mail directly to info@limtb.org and let us know how you'd like to get involved.